Wolf Burgers Joins Line-up at Timbre+ Eastside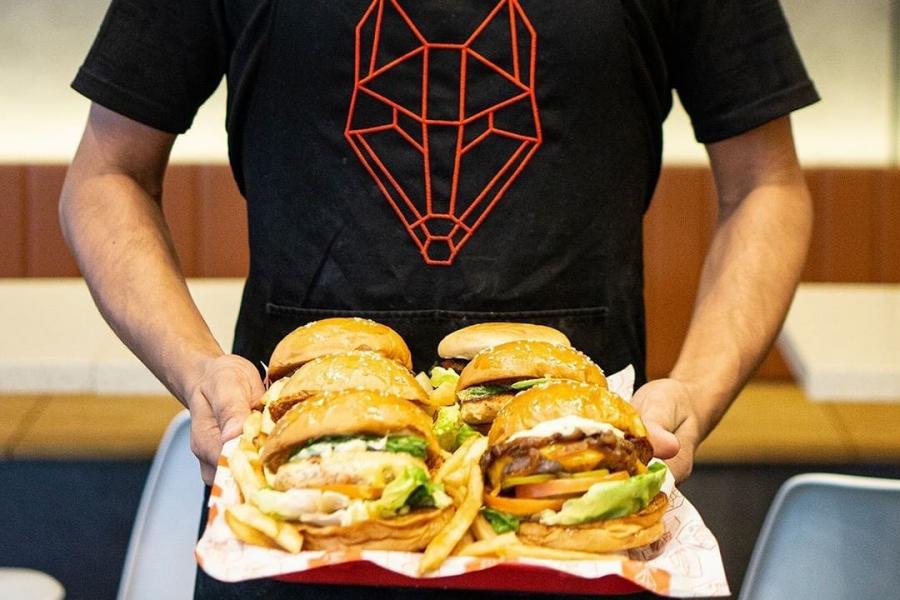 The latest addition to the F&B offerings at Timbre+ Eastside is Wolf Burgers, adding to the mix of local favourites and classic Western quick service meals.
Here's a look at what you'll find at the food hall:
* Ajiya Okonomiyaki: Japanese pancake dishes, gyozas and miso soup
* Boon Lay Power Nasi Lemak: Halal-certified street food such as nasi lemak
* Crank N Chain: bicyclde-themed cafe with coffees, breads and pastries
* Devil's Hood: Western and fusion dishes and grills
* Huat Huat Chicken Wings: Singapore-style BBQ chicken wings and sides
* Kebabs Faktory: Turkish doner kebabs, Greek gyros and shawarma rolls
* Kopifellas: Kopi, teh, milk teas and local street food
* Lao Niang De Dian: Johor Bahru-style street food and hawker fare
* Noodlefellas: Kopi, teh, lor mee and local street food
* Soon Soon Teochew Porridge: Teochew Chinese porridge
* Streets of Bangkok: Thai mookata, boat noodles and jumbo cockles
* Wolf Burgers: burgers, wraps, milkshakes, coffees and waffles
* Zi Jia Yong Tau Foo: Yong tau foo and noodle soups
Joining the line-up in the near future are:
* 456 Mian Fen Guo: ban mian noodles and soups
* Gopizza: ellipse-shaped pizzas made with par-baked dough
* Sedap Mala: halal Sichuan-style hot pots and soups
There also a Bottle Shop offering a range of beverages.
Timbre+ Eastside is located at Singapore Expo, adjacent to the entrance to hall 5.
Main image & photo credit: Timbre+ Eastside/Wolf Burgers
This article was posted on
November 9, 2021
---
Like our Facebook page to see more articles like this.
---