New Voco Orchard Hotel on Orchard Road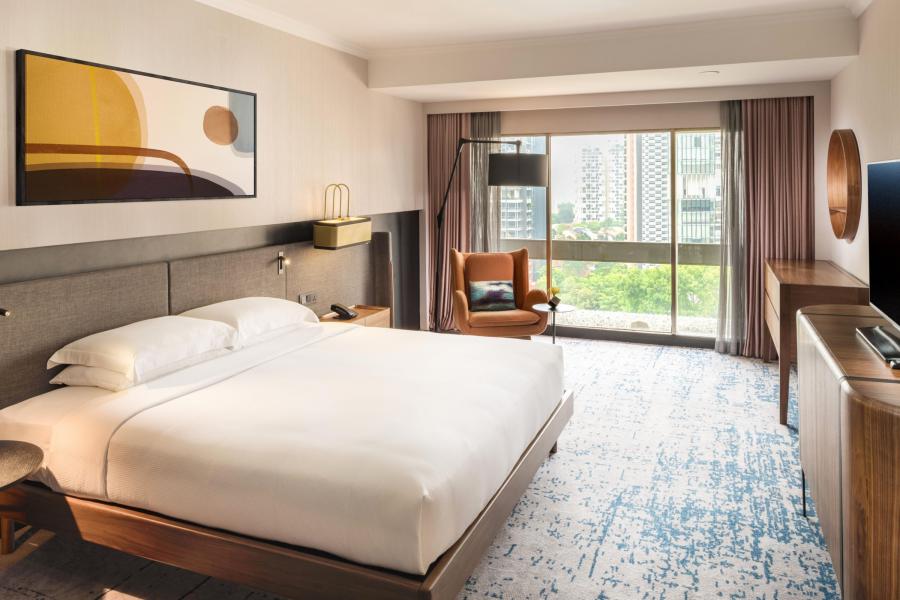 Located at the site of the former Hilton Singapore Hotel, the re-branded property is a first voco hotel for IHG in Southeast Asia.
The hotel continues to offer 423 guestrooms, a rooftop swimming pool, 24-hour gym and over 1,850sqm of meeting and social event spaces.
There's a connection to the past with the retention of popular restaurants and bars:
* Opus Bar & Grill
* D9 Cakery
* il Cielo
* Iggy's
"The spirit of voco Orchard Singapore is defined by its people - some of our long-serving staff have been working at the hotel for over 40 years," commented Mark Winterton, General Manager, voco Orchard Singapore.
"After months of preparation, my team and I are looking forward to welcoming guests to voco Orchard Singapore, where they can expect a comforting, yet exciting stay. Following the rebranding, we will be making subtle changes to the guest experience, enhancing both dining and stay experiences."
voco Orchard Singapore celebrates the rich history of the land on which it stands with scents, sights and flavours of the past; from the citrus grapefruit and pink peppercorn fragrance of the hotel lobby to home-made spiced cookies offered to guests on arrival.
Orchard Road was previously home to pepper farms, nutmeg plantations and fruit orchards, hence the name.
Main image & photo credit: voco Orchard Hotel
This article was posted on
January 1, 2022
---
Like our Facebook page to see more articles like this.
---