Northshore Plaza Opens on Punggol Waterfront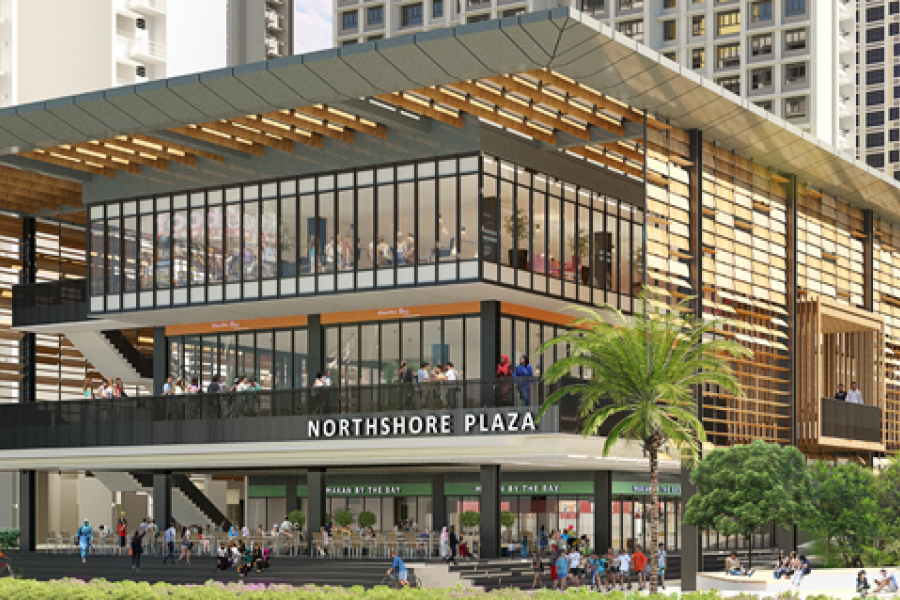 Northshore Plaza has opened the first of two new shopping destinations in Punggol; Plaza 2 is due to open in the first quarter of next year.
The mall is home to a supermarket, restaurants, cafes, beverage bars, beauty and hair salons, a duplex sports store, medical and dental clinics, fitness and martial arts gyms and enrichment centres.
Details of the F&B offerings can be found in our Where to Eat at Northshore Plaza review.
Retail stores and personal pampering services include:
* Minutiae
* Nippon Home
* Celmonze The Signature
* Clippers Barber
* Kerluxe Hair Studio
* Masego The Safari Spa
* Decathlon
Anytime Fitness and Kickmatics Taekwondo offer an opportunity for those seeking a work-out, while Hockhua Tonic stocks a range of Chinese herbal remedies and tonics.
Medical facilities include Pinnacle Family Clinic, Prohealth Medical Clinic and Advanced Dental.
Childcare services and learning options for school work, performing arts and music include:
* Distinct Creative Arts
* Joy Waltz Academy
* Mind Stretcher Learning Centre
* Mulberry Learning
* PlayFacto School
* Tree Art
* Wang Learning Centre
About Northshore Plaza
This development is a first for the HDB, a waterfront mall that's the focal point and acts as the spine of the Northshore residential and neighbourhood centre.
The mall is within easy walking distance to the Samudera LRT station.
Main image & photo credit: Northshore Plaza
This article was posted on
October 31, 2021
---
Like our Facebook page to see more articles like this.
---