Lifestyle Services at Clarke Quay Central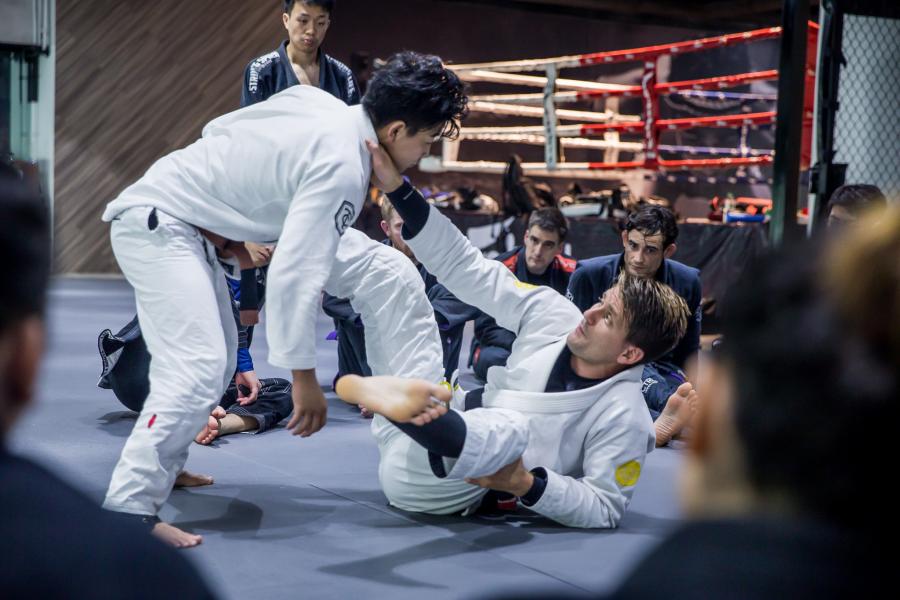 Clarke Quay Central offers a range of services and enrichment centres that you would typically expect to find at a major shopping centre around town.
Here's a review of the lifestyle outlets available at the mall.
Amusement & Gaming Centres:
· The Joy of Toys: Toys and activities for young children and toddles
Event & Meeting Venues:
· Orchid Ballroom: Banqueting, wedding and conference services
· Royal Palm: Banqueting, wedding and conference services
Hospitals & Clinics:
· Jade Medical Clinic: Primary healthcare and health screening services
· Tooth Angels Dental Surgeons: Dental services and orthodontics procedures
Traditional Therapies & Treatments:
· Qi Fang Chinese Physician & Acupuncture Clinic: Chinese medicines and treatments
Fitness & Martial Arts Centres:
· Evolve MMA: Mixed martial arts, boxing and muay Thai sessions
· Prestique Studio: Rebounding and clubberjump exercise routines
Tertiary Education Centres:
· DK Style: Facial, hair styling, eyelash extension and nail art courses
· Nanyang Institute of Management: Business, tourism, hospitality and languages courses
· 3dsense Media School: IT and graphic design lessons and courses
· Music Lifestyle Academy: Piano, violin, guitar and cello lessons
Personal & Home Services:
· Selecta Tailors: Made-to-measure suits, shirts, trousers and jackets
Other Services:
· Goldenkey International Coaching: Language use and etiquette courses
Community Services & Support:
· National Volunteer & Philanthropy Centre: Leadership programmes
Related Content:
Places to Eat & Drink at Clarke Quay Central
A Shopping Guide: Clarke Quay Central
About The Central @ Clarke Quay
The Central @ Clarke Quay, a development by Far East Organization, comprises a retail podium (Clarke Quay Central), two Small Office Home Office (SOHO) towers and a 25-storey office tower which features a sky garden and recreational facilities such as a gymnasium and a lap pool.
This development was the first in Singapore to seamlessly integrate residential, lifestyle and business facilities in a single location.
The property resides directly about the Clarke Quay MRT Station and is within easy walking distance to the City CBD, as well as cultural and entertainment hubs adjacent to the Singapore River.
Main image & photo credit: Evolve MMA
This article was posted on
October 19, 2019
---
Like our Facebook page to see more articles like this.
---

Clarke Quay Central Lifestyle