Lifestyle & Recreation @ Our Tampines Hub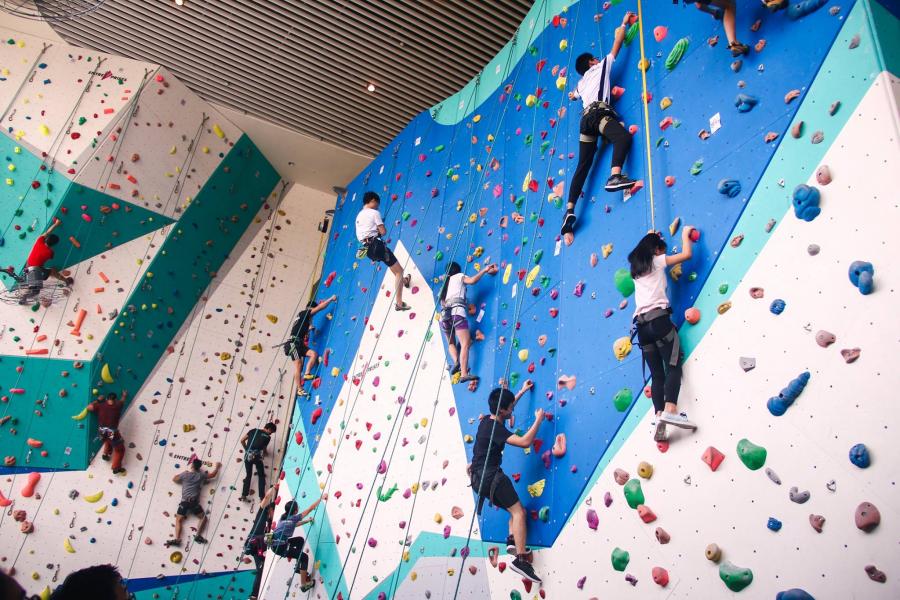 Our Tampunes Hub excels in offering activities and services that promote a healthy lifestyle. You'll find a range of sporting options from rock climing to football together with tuition centres and fitness gyms.
There's also medical centres and support for elderly citizens.
Amusement & Gaming Centres
Banks & Financial Services
Community & Social Clubs
Community Services & Support
Fitness & Martial Arts Centres
Healthcare Services
Hospitals & Clinics
Nurseries & Preschools
Personal & Home Services
Pharmacies & Health Supplements
Post Offices & Utility Services
Shopping Malls & Retail Parks
Sports & Recreation Centres
Travel & Tourism Services
Tuition Centres & Academies
Related Content:
Our Tampines Hub: A Shopping Guide
Where to Eat & Drink at Our Tampines Hub
About Our Tampines Hub:
Singapore's first-ever integrated community and lifestyle hub, the development includes a regional library, a football stadium, multiple sports venues and an art theatre, and was opened in 2017.
There's also a shopping centre, medical clinics and a suite of community services.
The property is near the Tampines MRT Stations (EW2 and DT32) and the Tampines Bus Interchange Terminal.
Main image & photo credit: The Rock School
This article was posted on
October 1, 2020
---
Like our Facebook page to see more articles like this.
---

Our Tampines Hub Lifestyle