40+ Places to Eat & Drink at Kampung Admiralty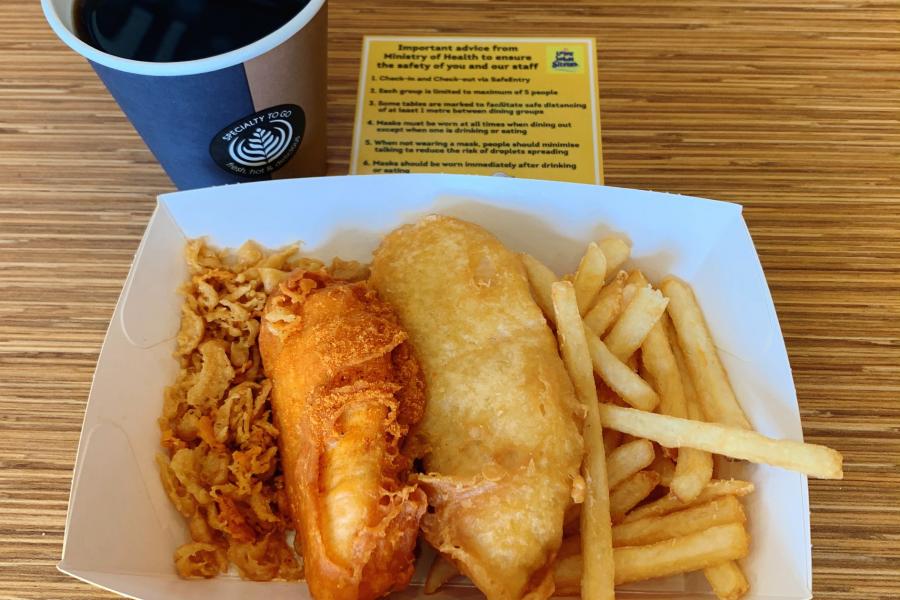 The Kampung Admiralty Shopping Centre primarily hosts a number of F&B outlets together with retail shops and lifestyle services.
The building also features the first purpose-built undergound parking system for those who prefer to travel on two wheels.
Little MIss Coconut, offering coconut-based juices, shakes and desserts is the latest addition to the F&B line-up.
On Level 1 you'll find these dining and beverage options:
* Chateraise: cakes, pastries, cookies and Hokkaido soft ice cream
* Long John's Silver: seafood and grills
* MOS Burger: Asian-style burgers, fries and soft drinks
* Maki-san: sushi served individually or on platters
* Mr Bean and Do Qoo: soyabean drinks, bean curd and jelly grass
* Starbucks: coffee and iced beverages together with pastries and cakes
* Teavana Bubble Tea: iced beverages and soft-serve ice cream
* Ya Kun Kaya Toast: traditional toast, kopi and teh
* Yassin Kampung Seafood: Singaporean cuisine together with Sichuan mala dishes
There's also an NTUC Fairprice supermarket and Tasty Farm by Song Fish, which retails frozen chicken products.
Level 2 hosts the NTUC-managed Kampung Admiralty Hawker Centre, which has 30-40 stalls offering the typical street food dishes and drinks you'd expect from such a venue.
Featured hawker centre outlets include:
* My Kampung Chicken Rice
* Rice Garden
* Tong Fong Fatt Hainanese Boneless Chicken Rice
* Warong Kim's Goreng Delights
* Yu Kee Duck Rice
Other stalls within the hawker centre include:
* Fruiteria
* Hawkster
* San Yi Yuan
* Al Chor Lor Mee
* He Zhi Rong Korean Cuisine
* Luke Pudding
* Old Times
* Jia Le Yong Tau Foo
* Teochew Porridge
* KZ Bakery
* The Western House
* Mother & Daughter
* Meng Ji Wanton Noodles
* Ofanz
* The House 22
* Mr Sehu Food Palace
* Xian Fu Fish Soup
* Warong Lorong Fatima
For those resident in, or visiting, Singapore NTUC has a Foodfare app which can be used to find a list of current stalls and also pay for food online.
Related Content:
* Kampung Admiralty: A Shopping Guide
* LIfestyle Services at Kampung Admiralty
About Kampung Admiralty
Kampung Admiralty, which was opened in 2018, is the first of a new generation of government-owned integrated residential buildings designed to cater for the needs of an ageing population.
Compromising a main podium and two tower blocks, a number of Government agencies are housed within a single 'vertical' Kampung (village).
The building has three distinct zones, and won a 'Building of the Year' at the 2018 World Architecture Festival for WOHA Architects.
* Community Plaza, on the lower levels offering a range of shopping and dining options
* Medical Centre, enabling residents access to services without the need to travel to a hospital
* Community Park, creating a space for family and friends to meet in a secure environment
Kampung Admiralty is well-served by bus routes and is within wasy walking distance of the Admiralty MRT Station, and will be linked via an overhead walkway to the adjacent Admiralty Place in due course.
Main image & photo credit: Long John's Silver
This article was posted on
September 24, 2021
---
Like our Facebook page to see more articles like this.
---

Kampung Admiralty Eat & Drink