30+ Places to Eat & Drink at Asia Square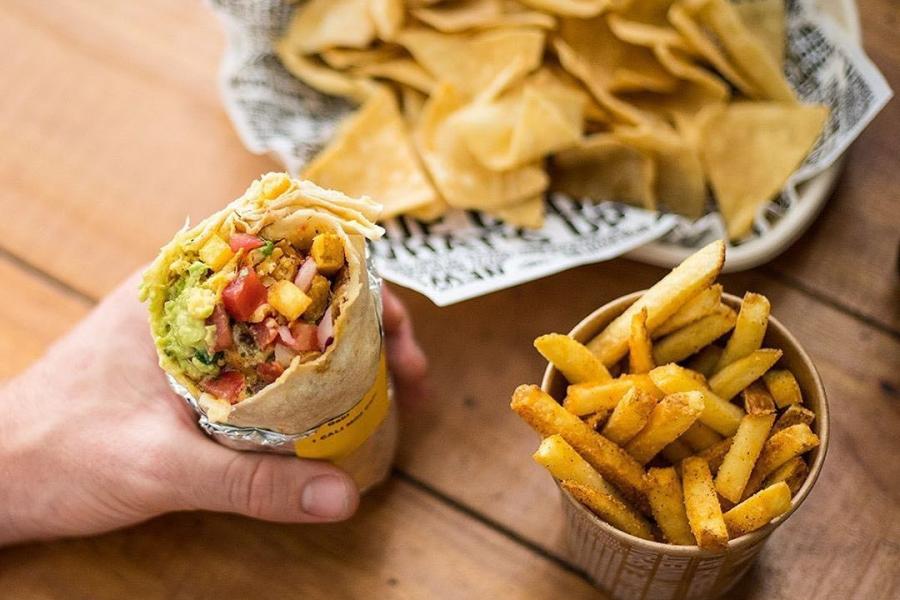 The Asia Square complex houses two towers, one of which hosts The Westin Singapore (Tower 2), and primarily offers office accomodation within the Marina Bay financial district.
Located on the first and second floors there's a bevy of food and beverage outlets, easily accessible from the spacious and tropics-inspired lobby.
These range from dine-in restaurants and bars to a cluster of outlets within the Food Garden, located on the second floor, that are primarily fast-casual and quick service outlets.
There's a range of cuisine styles on offer, from Chinese (Imperial Treasure Super Peking Duck) and Vietnamese (Pho-losophy), to more international alternatives such as pizza (Extra Virgin), spicy Mexcian temptations (Guzman y Gomez) and steaks (Carvers X).
Within the food garden you'll find the likes of Avorush (for an avacado experience), and Californian sushi rolls and poke bowls at Rollie Olie.
Cafes within the office complex include Starbucks, Attap House and the 63Celsius.
For those looking for an afterwork drink and a place to chill should head for Boulevard or The Exchange.
The Pure Yoga and Pure Fitness venues host their own in-house, health-conscious offerings at Nood Food.
Over at The Westin, the food and beverage options include Cook & Brew (gastrobar) and Seasonal Tastes (all-day dining restaurant).
Bakeries & Cake Shops
Cafes & Kopitiams
Desserts & Iced Beverages
Restaurants & Bars
Specialty Foods & Beverages
A full list of all outlets is shown below; mouse over brand name (to view brand details) and the unit number (to view outlet details, for hours and phone number).
Main image & photo credit: Guzman y Gomez
[To view more articles in our sgVue.com Places to Eat & Drink series, head here.]
This article was posted on
October 15, 2020
---
Like our Facebook page to see more articles like this.
---

Asia Square Eat & Drink